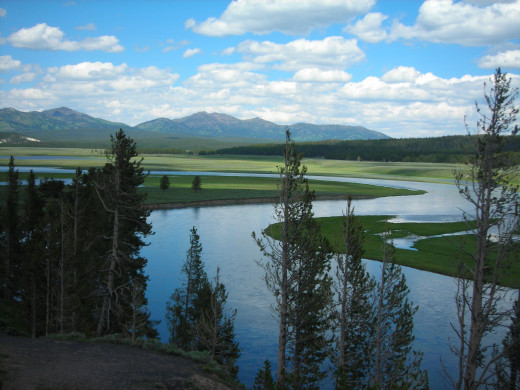 Bill lives in a modest house on a large acreage in the beautiful state of Washington with his wife and their two dogs.
Anyone who lives in this state and loves it there and is used to the rain. One can go days upon days or even weeks without seeing any sunshine. This is the norm, especially during fall, winter, and spring. Most people will ask, "How do you live in a place that rains all the time?" Some people don't mind it and others simply hate it and cannot live there.
This one year however in the spring the days of rain turned into weeks and then into months. Bill thought it would never end and even joked about building an ark. One had to have a sense of humor to get through this, and I must say Bill sure does.
Upon his acreage, he kept chickens and grew most of his own vegetables. Sadly, the rain had flooded out his land and ruined most of the crops. Worried about the chickens, Bill made a cozy spot in the garage, a little cramped but better than the coop that was flooded. Mornings now started at four-thirty am and Bill now had a new alarm clock system that consisted of thirty chickens clucking away wanting their breakfast.
Three months later: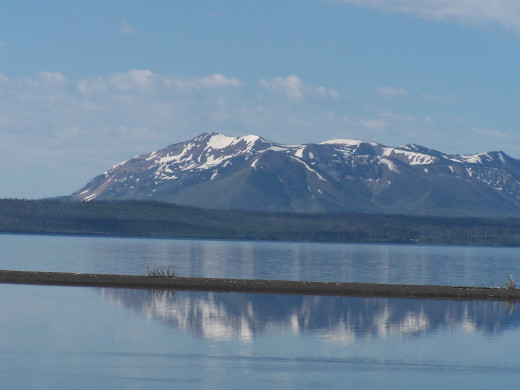 Finally, after three long wet months, the sky cleared up and the sun came out.  Most of the roads were in bad shape. One couldn't travel very far as most were engulfed in water.
Mount Rainier looked like it had a new lake and it appeared there was a causeway in the middle of it. There really wasn't one, it was land that had drowned.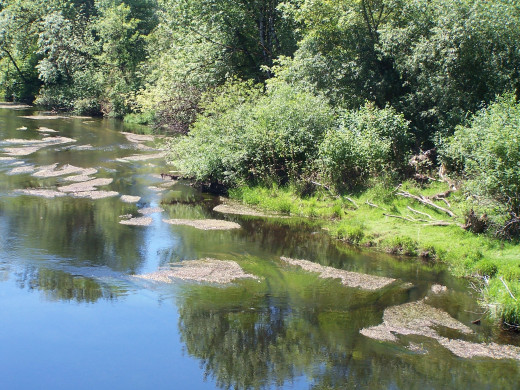 Now summertime and the lakes were filled beyond capacity.  This didn't deter Bill from any of his projects. You see Bill also is an accomplished writer. He has written and published at least 22 books, writes on HubPages, has several blogs, does freelance work, and is a writing coach. It exhausts me just thinking about all that he accomplishes every day.
There were days after the downpours Bill and sometimes his wife Bev would take their two dogs, Maggie and Toby out for a long walk. Four times a week they would walk into town to get supplies such as food and chicken feed. Most days the dogs would have a great time running through puddles getting very wet. A few times the dogs would shake and everyone would be wet. Bill soon put an end to this by training them to shake a few feet away from him.
Before they knew it all the water from the floods had disappeared into the ground and life became hectic once again, planting as much as they possibly could for a short growing season.
In the fall Bill and Bev were able to harvest what they'd planted. Normally they'd take a good part of what they'd grown to sell at the market. This year there was only enough for the two of them to get through the winter. Still, though they were able to sell eggs every few days from the chickens which were bountiful.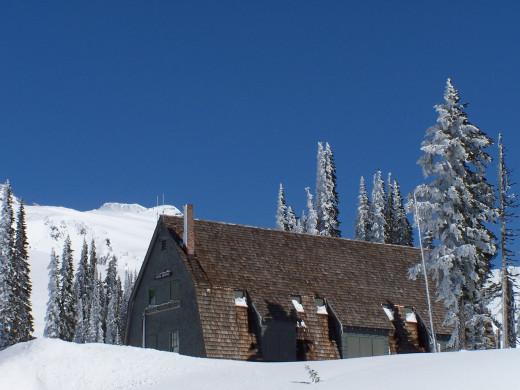 That winter Bill wrote a memoir entitled "And the Blind Shall See". Life was good!
© Susan Zutautas 2020
This was written for a challenge over at HubPages by Bill Holland.
https://hubpages.com/literature/Billybucs-Photo-ChallengePrompt-Installment-2